Pochettino: I will never Coach Barca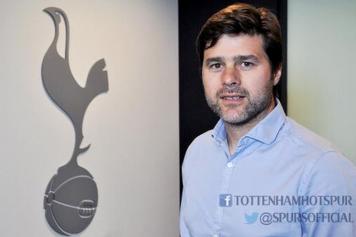 17 October at 13:36
Tottenham gaffer Mauricio Pochettino has made some suggestive statements about his future, saying that he "could not coach Barcelona".
The Argentine's statements are interesting in their timing, for he is about to face Real Madrid in the Champions League.
One would normally say that this is motivated by his past experiences at Espanyol, where he spent around a decade in total as both a player and a manager, in numerous stints.
But recent reports in the Madrid press have linked the successful Spurs Coach with the Merengues.
Marca wrote yesterday that Real were keeping an eye on the Argentine, but that they still were trusting Zinedine Zidane.
"I don't like to lie," Pochettino said at a press conference ahead of the game. "Sometimes I lie a bit to my wife, but not to the media. It's impossible. I could not coach Barcelona, for many reasons we shouldn't get deep into.
"I hope I stay [for] 10-15 years at Tottenham. If [Levy] wants, I would love to sign that contract.
He also spoke about his ambition for the game, saying that he wanted the North Londoners to win, no matter what the odds.
"Beating Madrid? It's clear in my head [that] I always try to win every game, [including] when I've played Real Madrid and lost 3-0.
"It's true when you see the level we have in the Champions League you can have hopes, but in my head, I always think about winning.
"I thought about winning six or seven years ago because when you enjoy football you must be bold and brave no matter who you play.
"The idea is to win and to believe. My feeling has not changed."