Poll - De Gea vs. Buffon: Which one's the best save?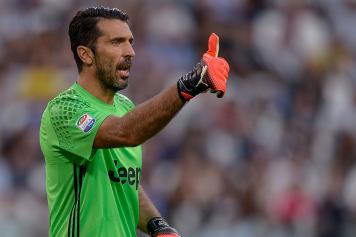 19 October at 09:49
When
David De Gea saved a long range shot by Liverpool star Coutinho in a Liverpool-Man Utd Premier League clash
on Monday, many thought that the Spaniard's save could be already considered the best save of the year.
De Gea's save allowed his side to secure a goalless draw at Anfield Road and to remain in touch with the Premier League title contenders.
Twenty-four hours later,
Gigi Buffon
made a spectacular save too to deny Lyon's striker Fekir. The Ligue1 side's striker tries to find the back of the net with his shot which is also deflected by Leonardo Bonucci and incredibly saved by the Italian keeped.
Now, we want to have your thoughts: which save is the best one? (Buffon's save on Fekir as at minute 1.08)
​Watch the video below and have your say!
#DeGea vs. #Buffon: Who made the best save?

— Calciomercatocom(En) (@CmdotCom_En) October 19, 2016