Portugal's prime minister defends Ronaldo: "Don't bother him!"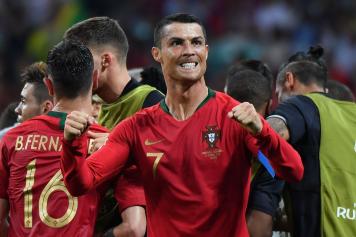 07 October at 21:20
Amid the chaotic situation regarding Ronaldo's off-the-pitch struggles, Portugal's prime minister Antonio Costa has decided to offer his support to the star, urging everybody to stay put until an official decision has been reached on the rape accusations.
"People have to understand something. There must be a presumption of innocence, it's not enough that someone is being accused of being guilty,"
Costa began
.
The 57-year-old also took a similar stance as Juventus' official statement, which seemed to highlight Ronaldo's professionalism even though it has nothing to do with the matter.
"If there is anything we have the proof for, it's that Ronaldo is an extraordinary professional, an extraordinary sportsman, an extraordinary footballer and a man who has honoured and given prestige to Portugal," Costa concluded, as reported by the Sun.
It remains to be how the matter will be solved, although for now, we can only wait.