Potential Chelsea manager in sexist comment row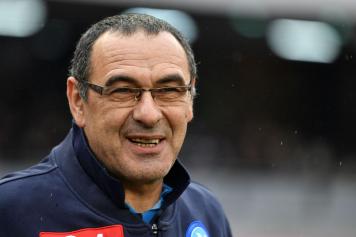 12 March at 13:20
Napoli manager Mauricio Sarri has found himself in trouble for making a sexist remark to a female journalist.
Following the Azzurri's 0-0 draw with Inter on Sunday night, a journalist asked him whether Napoli had squandered the Scudetto. He responded, "You're a woman, you're pretty…so I won't tell you to f*** off."
Such controversy doesn't bode well for his chances of becoming Chelsea's next manager. In fact, his potential to manage clubs bigger than Napoli has been stunted already by numerous comments which have sparked backlash over the years.
#Sarri ad una giornalista in conferenza: "Scudetto compromesso stasera? Sei una donna, sei carina…non ti mando a fare in culo per questo. La Juventus è prima in classifica da 7 anni, noi non abbiamo l'obbligo di vincere".#InterNapoli

— Simone Nobilini (@SimoNobilini) March 11, 2018