Prandelli: 'Cassano is the leader. I treat Balotelli as an adult'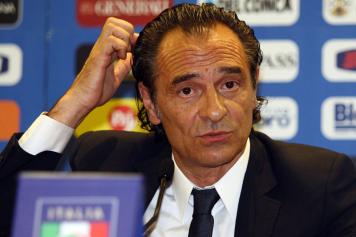 08 August at 14:50
Cesare Prandelli has already clear ideas about the national team's future, of which Antonio Cassano will be the leader: "Antonio Cassano will be a protagonist and a leader for his teammates. He's mature. This is a great opportunity for him. His new adventure in Azzurro will last a long time".
On Mario Balotelli: "Have I spoken to him? No, in these first two days with Italy I just want to listen. These are very talented young men, but also need to show that they are adults. Quite often they are seen as spoilt boys. With players like him I want to create a good feeling, to say, I am here, I am listening, what can I do the help you".
De Rossi. "In the absence of Buffon, he is our Captain.
A.P