Prandelli: 'Napoli and Fiorentina can win Serie A'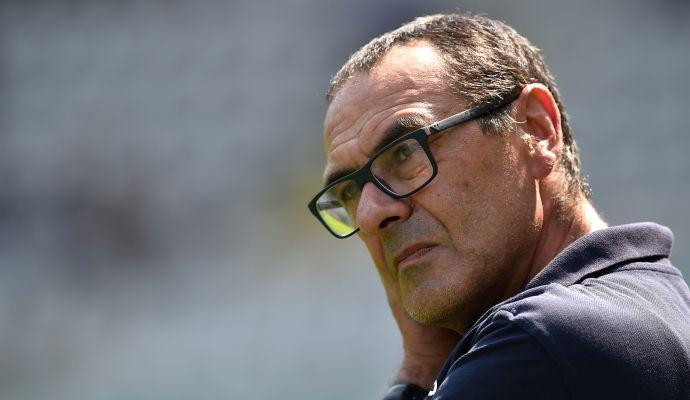 2015-05-10 - 19:29
As a former senior Italy national team coach, Cesare Prandelli knows in deep every feature related to Italian football and each week he has his say on a dedicated calciomercato.com column.
Former Fiorentina gaffer shows no reluctance in admitting that, following their latest astonishing performances,
both Napoli and Fiorentina can claim their Serie A glory.
Despite Maurizio Sarri profile was not considered as adequate as required to lead Napoli at the beginning of the season, former Empoli manager eventually
proved to be the smart and skilled manager he is.
"He was humble and sharp in twisting the system from 4-3-1-2 to 4-3-3 as
the team turn out to be more balanced
," admits Prandelli. "He doesn't have the pressure of winning at all costs [like Inter, Milan and Juventus] and this has gave him time to work on a
system which represents now a milestone to his lads.
He showed that it is possible to win playing well in Serie A too."
Maurizio Sarri work as been remarkable so far both on the tactical and psychological point of view. Want an example? Think about
Gonzalo Higuain.
Arguably, former Real Madrid spent the worst season of his career last season under Rafa Benitez, while looking regenerated now with the 56 year old in charge.
According to Prandelli the Argentina International "
changed the behavior which last year put into serious trouble his relationship inside the Azzurri dressing room
. Now he is finally a
leader
, as well as being the true champion he has always been. People and teammates love him more and the results of his efforts are right there on the pitch."
Along with the Argentinean, another player who is delivering outrageous performances at San Paolo is
Lorenzo Insigne
. It was September 2012, when he made his personal debut wearing a senior Italy national team shirt. The attacking winger was only 21 and guess who was Italy manager at the time? Yes, Cesare Prandelli: "With Sarri on the bench he has
less defensive duties than under Benitez.
Insigne scores more now because he is more clear headed when in front of the goalkeeper."
Napoli, by the way, are not the only revelation of Serie A so far, but also the
table-leader Fiorentina
are doing something that none would have believed at the beginning of the season. With
18 points in 7 matches
Paulo Sousa and former Prandelli side are now two points clear of second-placed Inter.
"The team is
overflowed with a massive enthusiasm at the moment
. Supporters are totally amused by the Portuguese manager and the team. They have self confidence because the
gaffer gave them a clear identity
, which is something that most of Serie A teams are lacking of at the moment."
If we had to pick one of the two managers, it could
wind up being difficult to choose one
. That's why we are lucky enough that the two most surprising Serie A managers so far will face each other in a
San Paolo clash on the next Serie A match-day.