Premier League goal machine won't exclude Italy return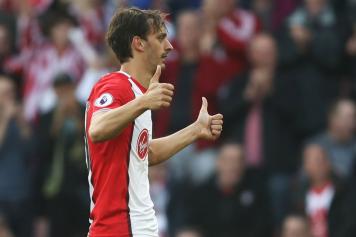 25 October at 14:50
Manolo Gabbiadini won't exclude a return to Italy, according to a recent interview.
The former Bologna, Sampdoria and Napoli hitman moved to Southampton midway through last season, and had an immediate impact, scoring four Premier League goals.
He recently added a brace against Newcastle to take his EPL total to seven in sixteen starts.
Though he said he preferred the cold English weather, the Italian said that he wouldn't exclude a return to his country of birth, especially not former club Bologna.
"Bologna? When I'm in town and they play at home, I happily go to watch them. Being Italian, I can't say that I don't think about going back," he told Gianluca Di Marzio's website.
He also revealed that he never really expected to become a footballer, even after making his debut with Atalanta in 2010!
"The very next day, I was in the workshop with my uncle. I used to work for four hours in the morning and still didn't think that I'd become a professional footballer. He told me to go away, things like 'what are you doing here?'. I realised later that I'd become a pro, when you drop into Serie B and notice that you go back to A."