Premier League prepare law to avoid Raiola-Pogba cases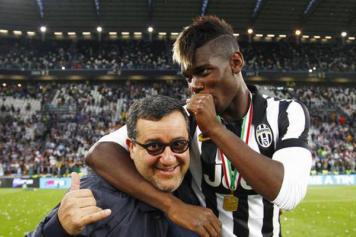 14 September at 20:36
After contributing with the choice to shorten the duration of the summer and winter transfer markets, the
Premier League is preparing to further revolutionize the market: the governing body of the English championship
is in fact studying an important change concerning agents and intermediaries.
In the last year, the Premier League has estimated that around £220 million (just under €250 million) have been spent by Premier League clubs in commissions to agents, lawyers and prosecutors. Both the €49 million fee paid by Manchester United to Mino Raiola for the purchase of Paul Pogba and the €16 million fee paid by Juventus to Emre Can's agency this past summer (for the zero-parameter purchase after the end of his contract with Liverpool) have caused controversy.
How to put an end to this "waste of capital" that makes clubs leave the world of football? According to reports from the English team of Sky Sports, the goal of the Premier League is to change the regulations by no longer shifting the outlay for agents on companies, but on the players. The commissions and intermediations for agents, therefore, will not be cancelled, but will no longer be charged to the clubs – it will be paid by the players themselves.
There is nothing official, at least for now, but this is a serious reflection that could change many consolidated dynamics of today's transfer market.