President Ferrero still wants to bring Balotelli to Sampdoria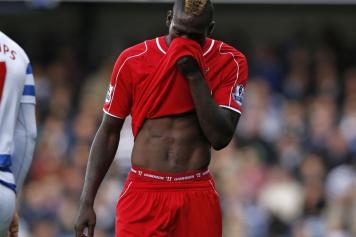 03 June at 11:12
It's long been a dream of Sampdoria president Massimo Ferrero to bring Mario Balotelli over to the Marassi Stadium.
According to Il Secolo XIX, this could happen this summer. Even Coach Vincenzo Montella has endorsed Super Mario, saying in his last seasonal press conference that "a player like that can turn a game with a single shot".
Ferrero nearly forced Walter Zenga's resignation at the beginning of the season over the forced integration of both Balotelli and Antonio Cassano, and now gets the chance to have both in his side. Liverpool are still looking to place the misfiring Italian, who also missed out on a call-up to Euro 2016.
There's one big stumbling block: his annual salary reaches the four million mark... something Sampdoria can't afford. The good news is that Mario is frequently around, as he visits his brother Enoch (a Doria player) there often.
Lorenzo Montaldo, translated by Edo Dalmonte