President of Santos on Gabigol loan: "For me it remains a dream and sometimes dreams come true".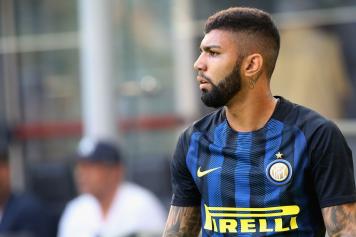 01 December at 14:33
There seems to be no peace for Brazilian striker Gabigol. The 20-year-old, who arrived at Inter in the summer for €30 million, has failed to find regular first-team football and now there is a very real possibility that he could go out on-loan in January.

One of the clubs linked with a possible short-term move is his former side Santos, who would welcome him back with open arms. In an interview with Bradesco Esportes FM, club President Modesto Roma confirmed the clubs desire to be reunited with their former striker by explaining that; "For me it remains a dream and sometimes dreams come true. Now he plays with Inter but if they wish to grant him a loan move, I would be very happy to welcome him back. I haven't spoken to him but now it's cold in Europe and that is one thing that I know he doesn't like".


Steve Mitchell @barafundler