Preziosi: 'If Juve want him they have to call me.'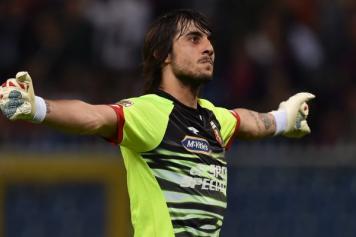 17 May at 22:15
Enrico Preziosi spoke to the Italian press (
via Gianluca Di Marzio)
about Mattia Perin, here is what he had to say on the matter:
"Perin-Juve? Well Juve still have to call us. Buffon just announced that he was going to be leaving the club so they might want to take their time a little. If they call us and make us an offer, then we will negotiate. I think Perin wants to leave this summer which is fair since he stayed here for so long. Many clubs after him? Well this is normal since he is a great goalie. I think he already knows where he wants to go but it is still too early to talk about this. Perin replacement? Well let's see what happens he might stay too so we have to wait a little. Vodisek? No comment, he is a great keeper but I don't want to talk about him".
"Upcoming moves? Well if Galabinov leaves then we will surely find someone else to play alongside Lapadula. Italians? Well we enjoyed having Perotti and Iago Falqué and they weren't Italian so let's see...".