Primavera Analysis: Is Vadalà Juventus' new Tevez? Does it even matter?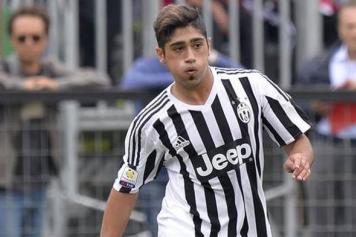 08 April at 15:26
Life in Turin hasn't been easy for young
Guido Vadalà,
one of the kickers sent the other way when Carlos Tevez
moved back to Boca Juniors.
Expected by many to be the new Carlito
s, the young Argentine's loan
has cost Juventus €3.5 million so far, which will increase to €9.4 if the Old Lady decides she wants to keep him.
Truth is, the 19-year-old
doesn't need to be the Argentine's carbon copy, or even his successor: he has shown something already
to prove that he can one day play a key role in Turin.
The Primavera's recent tussle with Inter Milan in the home leg of the Coppa Italia final is a good starting point. Though Mattia Bonetto would wind up with the winner for Inter, it was
Vadalà who dominated the highlights package, scoring two goals disallowed for offside... and hitting the woodwork twice.
Admittedly, his first effort feels more like a mistake, which allowed Gyamfi to deflect his shot on the bar. His second effort, whoever, found its way onto the post after a Del Piero-style effort.
Brought over to Italy in far from easy circumstances, Vadala' needs to show the Bianconeri that he can repeat last 's performance on a regular basis.

Check out the highlights!