Juventus concerned over prized teenager's lack of progress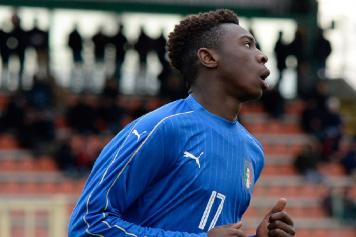 09 November at 10:25
It's only a matter of time that Juventus product Moise Kean moves on from his loan club, Hellas Verona. The question of where he ends up next is the subject of much debate. The problem for Juventus: his lack of production.
In nine appearances for the club destined to return to Serie B next season Kean has produced but one goal. Of course a large part of his lack of production stems from an inept Veronese midfield, but, nevertheless, his failure to breakthrough is troubling.
The Torino club is concerned his lack of goalscoring
, and decreasing playing time, will severely damage his value by the time his loan concludes in June. It appears the dream of having him take the pitch with regularity at Allianz Stadium after his first loan stint is becoming a distant memory.
At only 17 years old, he has plenty of time to prove himself, but Juventus is concerned his development may be stunted if his level of play continues with Hellas Verona. The club and his agent, Mino Raiola, will need to come up with another plan for the end of the season.