Problem for Juventus: Darmian won't come cheap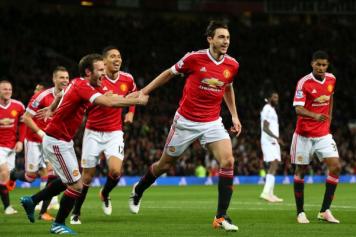 04 July at 13:10
It won't be easy for Juventus to land Matteo Darmian,
sources have told ESPN.
The former Torino joined Manchester United three seasons ago for €15 million, but has found playing time hard to come by of late, with Ashley Young being played ahead of him at left-back.
Darmian's name has popped up a lot of late as Juventus are potentially interested in adding Mario Mandzukic into the negotiations.
The full-back is, like Daley Blind, considering his options, and Italy could be a destination for both, as Napoli also like the two outcasts, as well as Inter.
Darmian and Blind will struggle more this season, as Diogo Dalot has arrived from Porto for a sum over the €20 million mark.
Juventus have been trying to pull off another Marotta special, namely the signing of someone with star value for a low price. It sounds like this approach won't be working this time.