Prominent Spanish journalist: 'Ronaldo can't play without Kroos, Bale'..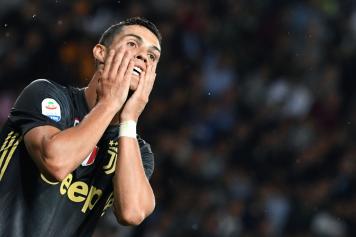 04 September at 14:20
Prominent Spanish football journalist Juanma Rodriguez has launched an attack on Cristiano Ronaldo saying that the Portuguese superstar can't do well without his former Real Madrid teammates.
Ronaldo has started all three of Juventus' Serie A games against Lazio, Chievo and Parma but has failed to score his first Old Lady goal. He has assisted once as Juventus have won all three of their games so far.
Juanma Rodriguez was recently talking to Marca and criticised Ronaldo and his move to Juve. He said: "I still believe he is the best footballer in the world, but I think that without his real family- without his brothers Kroos, Casemiro, Benzema, Bale, Ramos or Asensio, who put their magic at his service, Juventus will have to to work much harder, and the results have come clearly from the first three games they have played with him.
"It hurts to see how Cristiano, who could have played in Madrid until he was 45, took the same journey to nowhere that Robinho, Ozil and Di Maria had taken. Meanwhile, the merengue family stays together enjoying its football, laughing and beating all as usual."
For more transfer news and updates, click here
Kaustubh Pandey (@Kaus_Pandey17)