PSG chase Chelsea, Liverpool target Zielinski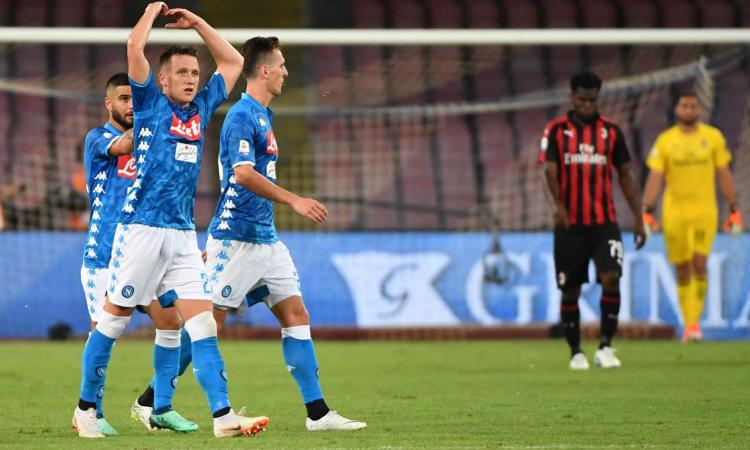 2018-21-09 - 14:20
Paris Saint-Germain are interested in
signing a Serie A star: Piotr Zielinski!
The Napoli midfielder is also wanted by the likes of Chelsea and Liverpool, and is considered to be an up-and-coming player at the San Paolo.
The Polish international has already netted twice this season in Serie A, and is seen as the man to replace Marek Hamsik in that attacking midfield role.
Though he was in a reserve role last season, Carlo Ancelotti has promoted him to a starting role.
Paris Saint-Germain have come under fire for not replacing some of their departed midfielders, including Thiago Motta and Giovani Lo Celso.
Blaise Matuidi left before the start of last season, too, and has never genuinely been replaced.
Zielinski's transfer interest is certainly serving his cause: he is in talks to sign a new deal that will keep him in Southern Italy until 2023.
The Polish international would also agree to seeing his release clause to €100-120 million, a decent sum for someone who hasn't started a full season at Napoli.