PSG, Emery angered by refereeing decisions during Real Madrid defeat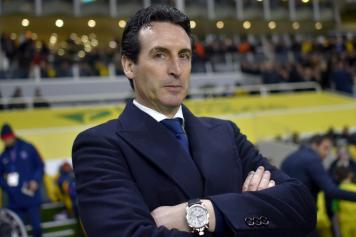 15 February at 11:30
Paris Saint-Germain coach Unai Emery struggled to contain his frustration with referee Gianluca Rocchi in the aftermath of his side's 3-1 loss at the hands of Real Madrid last night.
The 46-year-old Spaniard called into question the official's integrity, saying that poor decision-making had cost his team dearly: "From the beginning, it was not balanced. His tendency was to whistle in favour of Madrid. Their equaliser came via a dubious decision, which helped them a lot.
"The small details of the refereeing performance have not helped us. The penalty Lo Celso gave away should not have been given, while they tell me we should have had one for Ramos' handball.
"
It's not a question of using the referee's performance as an excuse
. We played a great match, but we also need the officiating to be fair and balanced. We did not deserve to lose. We dominated to the point that, if the referee had been more balanced, we could have gone home with a draw or even victory, as we were closer to scoring the second goal than them at one point."
(Mundo Deportivo)
Jordan Russell (@JordRuss96)