PSG have already spoken to Ronaldo's agent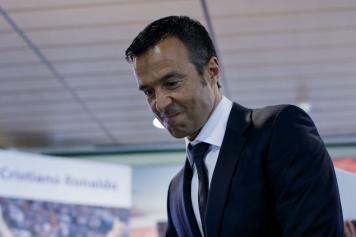 17 June at 12:46
It looks like Jorge Mendes has already been talking to teams about Cristiano Ronaldo.
​With the Portuguese star telling team-mates that he wanted to leave Real Madrid because he owes
€14,7 million to the Spanish tax authorities.
The Daily Mail (via Le10Sport) confirm that the Portuguese legend has already been the subject of a conversation between the two sides… back in Cardiff, around the time of the Champions League final.
Nasser Al-Khelaifi, the Ligue 1 club's chairman, is reported to have spoken to Jorge Mendes about Ronaldo while Real Madrid were burying Juventus under a pile of goals.
The main topic of conversation was, admittedly, the fate of fellow PSG targets Pepe, James Rodriguez.
Al-Khelaifi is looking for a star player to pick up PSG. Though Edinson Cavani has scored 32 goals this season, having someone like Ronaldo would be a major boost for the Ligue 1 side.
@EdoDalmonte