PSG to make mega bid for Coutinho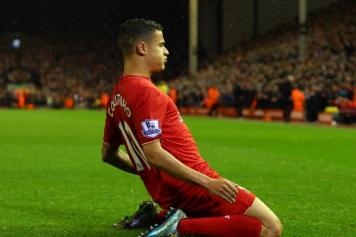 07 July at 09:30
Liverpool striker Philippe Coutinho has become one of the main goals of PSG to strengthen Unai Emery's squad. According to Sport.es, Nasser Al Khelaifi and his sports director, Antero Henrique, would be preparing a multi-million dollar offer to try to lure the Brazilian away from Anfield. So far, Liverpool's attitude on the possible moves for Barça, Juventus or Bayern Munich over Coutinho has been overwhelming. "Coutinho is non-transferable" as he is fundamental for Reds' coach Jurgen Klopp.
Nevertheless, the PSG is determined to present an offer that will be around 78 million EUR to convince Liverpool to part company with the Brazilian international who has a contract until June 30, 2022. It is an impressive figure, but it does not touch the 100 million that Liverpool are said to request for the departure of Coutinho.
If this 'operation Coutinho' was put in place, it could facilitate a few other things, and perhaps indirectly help the complicated negotiation for the signing of Marco Verratti by Barça, which today seems impossible because of the immovable position of PSG.
Philippe wants to make the leap to a team that is in a position to play for the greatest titles, especially the Champions League. Coutinho would love to sign for Barça, but the market situation and priorities to strengthen the Blaugrana team in defense and in the middle of the field make it difficult to arrive at the Camp Nou.
adapted and translated by David Baleno (@davidbaleno)