PSG turned down by Allegri, Mourinho... and Poch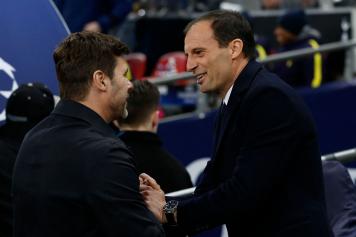 13 March at 20:40
Paris Saint-Germain have been rejected by three Coaching candidates, including
José Mourinho, Mauricio Pochettino and Massimiliano Allegri.
El Mundo Deportivo claim that the Parisians want a new Coach, now that European glory is out of the question, but have so far been rejected by a number of big names.
The Ligue 1 leaders have failed at what was their biggest objective, namely doing well in the Champions League.
The French leaders are eleven points ahead of Monaco in the table, but have failed to do well in Europe's elite competition, being skittled by Real Madrid in the Round of 16.
With Neymar being linked to a departure, the concern may be that Unai Emery is not a big enough name to take control.
Yet they have been rejected by three of the names on their list, though the report didn't say anything about Antonio Conte…
Could the Chelsea Coach be tempted?