Questions going into the stretch run of the transfer window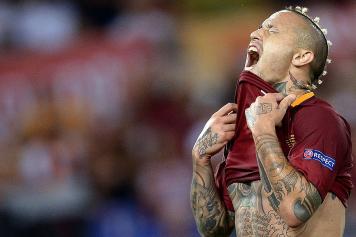 16 January at 15:00
While the January transfer window got off to a roaring start in the Premier League and la Liga, in Serie A we have yet to have a "wow" moment. Sure Spal and Benevento have made some intriguing moves to bolster their chances in the race to avoid relegation, and Lazio brought an experienced veteran in Martin Caceres, but except for Inter acquiring Lisandro Lopez to bolster the defense, the top teams have been very quiet.

But now that Serie A's winter break is over and there's only two weeks left in the window, we can expect more urgency. Here are some questions to keep in mind for the top clubs:

Should Roma consider blowing up the team?
By the end of the year Kolarov will be 33, Dzeko will be 32, Fazio 31, Nainggolan and Perotti 30 while Strootman be an old 28 after recovering from multiple knee injuries- it's safe to say that most members of Roma's current core are on the downside of their careers.

​With a new stadium looming and a sporting director known for discovering great talents, Roma may just decide to rebuild on the fly by adding players closer in age to Schick, Karsdorp and Pellegrini than their aging veterans.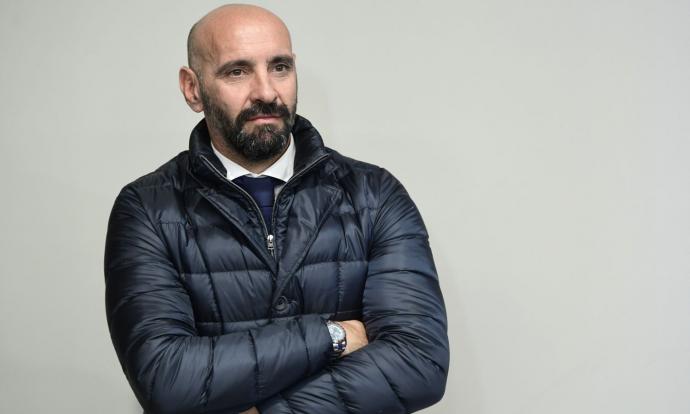 Just a month ago Roma was riding high after winning their group of death in the Champions League to go with a remarkable start in Serie A, but after Schick's miss at the end of the match against Juventus, the giallorossi have come back crashing down to earth- it may just make more sense to continue the rejuvenation project that started with Totti's retirement.

Is Juventus already done with their summer transfer window?
Feels like the rich keep getting richer in Serie A. Juventus' revenues have sky rocketed in recent years thanks to substantial Champions League runs and their club owned stadium, as a result Paratici and Marotta are able to operate on the transfer market from a position to strength.

​While Juventus' rivals are frantically working to improve their squads for this season or to unload mistakes from previous windows, the current Serie A champions are already focused on the future. They are set to announce an agreement on a multi year deal with Emre Can, and can continue to watch Caldara and Spinazzola continue to grow under one of the best managers for young talents in Gasperini (who ironically used to manage Juventus' Primavera team) during the second half of the season.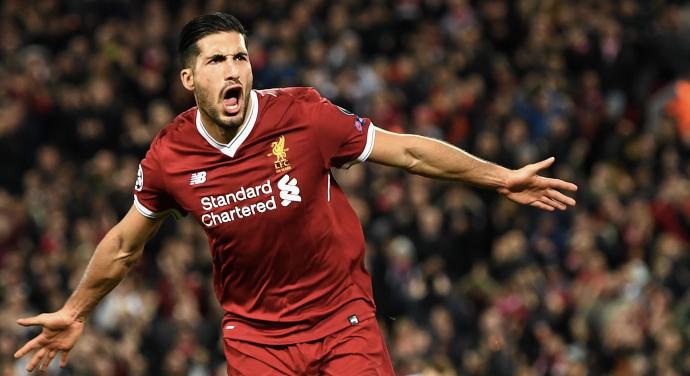 In addition to Emre Can, the bianconeri's directors are also planting the seeds to acquire some of the best young midfielders in Serie A- they've met with Cagliari about Barella, Sampdoria for Praet and Torreira as well as Atalanta for former Milan prospect Cristante. After revamping their front line last summer, Juventus are looking to get a jump start on doing the same with Allegri's midfield.

Should Milan cut their losses on Calhanoglu, Biglia, Kalinicand Andre Silva?
Despite spending over 200 million on the transfer market last summer, you can make a great case that Milan's best player (Suso), best midfielder (Bonaventura) and best striker (Cutrone) were already on the squad on the day Mirabelli and Fassonewere appointed.
Considering that UEFA rejected the voluntary agreement last December, on top of all the uncertainty surrounding the Elliott fund and Milan's new owners, maybe it wouldn't be the worst thing in the world to cut some of the losses from what now looks like a disastrous summer window.

Milan invested over 60 million in Kalinic and Andre Silva to bolster Montella's front line, yet their top goal scorer in Serie A is Suso. Milan could look to unload Kalinic to a Chinese club to make up some of their investment, and/or hope Jorge Mendes can work his magic and find a destination for Andre Silva that can help him avoid Gabigol's career trajectory.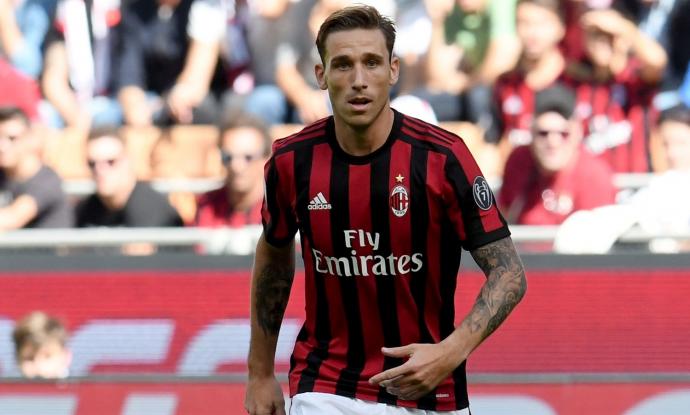 ​While Biglia and Calhanoglu were expected to bring much needed quality to Milan's midfield, they have been so disastrous that both Montolivo and Borini have rightfully often started matches ahead of them- it's not out of the question that at least one of them is moved in January.

Would Ramires and Rafinha bring enough to the squad to ensure Inter isn't too dependent in Candreva and Perisic?

​Even before their season took a turn for the dramatic in the match against Pordenone, Inter's offense was as predictable as an episode of "Friends". It felt like the game plan was to either get the ball to Candreva for an inevitable cross, or to hope Perisic could create something from nothing.

Despite this, up until mid December Inter were able to win numerous matches by a slim margin in large part thanks to Handanovic and Skriniar- but now the time has come to give manager Luciano Spalletti more options. Directors Ausilio and Sabatini are looking to bring some alternatives to Borja Valero, who recently turned 33- and could end up with both Ramiresand Rafinha.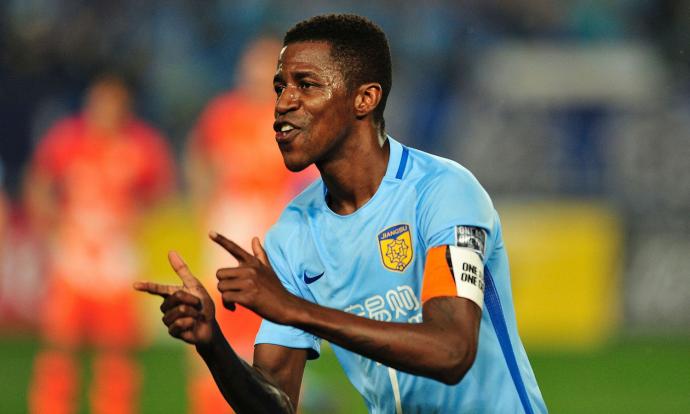 Ramires currently plays for Suning's Chinese club Jiangsu, and while he earns an exorbitant salary, he would arrive on a deal that wouldn't impact Inter's Financial Fair Play parameters. In addition to the former Chelsea midfielder, Inter are optimistic they can convince Barcelona to agree to a loan with option to buy deal for Rafinha.

While Inter clearly needs more options, it remains to be seen if Ramires, who hasn't made a real impact on a European League since 2015 and Rafinha, who is recovering from a serious injury, will be enough. At least Ausilio and Sabatini do have another option- try to repeat the Kondogbia for Cancelo loan swap from last summer with Joao Mario. However should Ramires arrive, Inter would be accounting for their last non EU slot which would close the door on someone like Gaitan.

Will Napoli have enough reinforcements between returns from injuries and incoming transfers to stay ahead of Juventus?
Napoli start the second half of the season on top of the Serie A standings and with some positive momentum after the depressing home loss to Juventus- and while the bianconeri are surging, it looks like the partenopei will no longer have to worry about Roma and Inter in their pursuit of fulfilling the scudetto pact.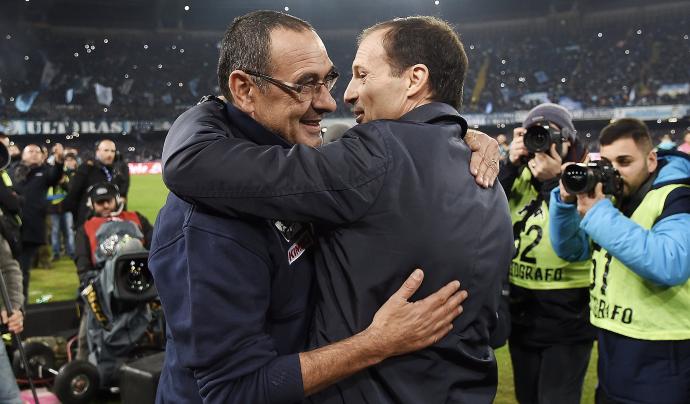 Napoli have always been active in previous January transfer windows under sporting director Giuntoli- but they've gotten very little from the likes of Grassi and Pavoletti in the past. The challenge is to find players that Sarri will actually trust enough to play, a very important factor considering that Mertens, Insigne and Callejon have seen a very high usage rate in the first half of the season.

To try to encourage more turnover upfront, Napoli are looking to add a proven option in Serie A after Ounas' struggles in the first half of the season. Bologna's Simone Verdi is the first choice, his versatility and previous experience playing under Sarri give him an edge over Gerard Deulofeu, a player who made an impact at Milan in the second half of last season. Should Verdi decide to stay at Bologna, Napoli could also pursue Paris St Germain's Lucas Moura

While there's uncertainty on how much Sarri would trust Verdi, Lucas or Deulofeu, Napoli will receive a huge boost from Faouzi Gholaum's speedy return from a torn ACL- the Algerian defender should be even more devastating pushing forward now that Marek Hamsik has returned to form. In addition to Ghoulam, arguably the best left back in Serie A at the moment, Sarri should also be able to count on Arkadiusz Milik in the coming week.

@DavidAmoyal
David Amoyal