Radu: 'Keita a changed man, Inzaghi will win something'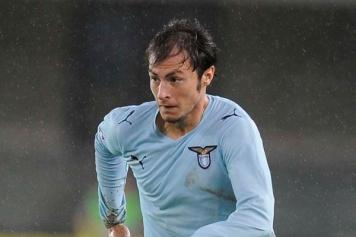 13 October at 18:27
It appears that Lazio's players are behind new Coach Simone Inzaghi… and that some of them had some doubts about his future as a manager.
Speaking at a press conference today, veteran defender Stefan Radu spoke in glowing terms of the Eagles' new gaffer, who has led them to fourth place in the Serie A table.
"I honestly didn't see Inzaghi being a coach… now I think he'll win something in the future!"
"Bielsa? The past is the past, we're doing well and I like our new chapter under Inzaghi. We have a Coach who has been criticised, but is going down the right road".
Radu also claims that attacker/ winger is 'a changed man', having gone from arguing with the club in the summer to being one of its key players.
"I have a good relationship with him, what's happened is in the past. You can see that he's changed, he's more humble and play for the team".
"Our objective is to return to Europe, either to the Champions League or the Europa League".