Raiola demands super commissions for client wanted by Juve, Barça and Psg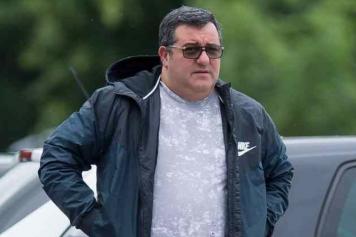 05 January at 17:00
Juventus, Barcelona, and Psg are strongly interested in signing Ajax defender Matthijs de Ligt. The Dutch defender has plenty of admirers around Europe and according to reports in Spain, Psg have made their move to sign him in the January transfer window.
The Ligue 1 giants have reportedly offered € 75 million to secure his services. The same amount of money has reportedly been offered for his team-mates Frankie de Jong, another target of Barcelona.
According to
Mundo Deportivo
de Jong's agent, Mino Raiola is working to make the deal happen although he demands some very high commissions to give his green light.
Raiola wants a fee close to € 10 million to complete the deal with Psg while the salary for his client de Jong would be € 7 million for the next five seasons.
Talks between all the parties involved in the deal are ongoing but all the clubs that are willing to sign de Jong would need to deal with Raiola's incredible requests.