Raiola interview: Are Man Utd in trouble over Pogba TPO issue?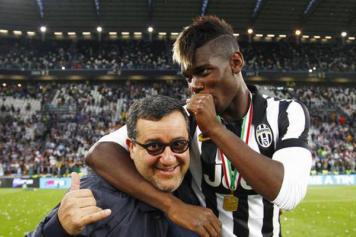 08 November at 12:42
Today's edition of the Financial Times has a great interview with Mino Raiola.
The superagent, who spoke to the international daily as recently as two weeks ago, has since made revelations that could get Manchester United and Juventus in trouble with regards to Pogba's move to Old Trafford.
In the interview, Raiola made it clear that Juventus
"wasn't the only one owner of the player's rights".
FT: ​Were you paid a fee by Juventus?
Raiola: "No — not in the way that you're saying it."

So you did get money from Juventus?
"I have to see how I can phrase this in a way that Juventus cannot tackle me through the law, let's say. Hmm. How can I say it? [Long pause.] Yes: in this deal Juventus was not the only owner of the player's rights."

But third-party ownership of players (TPO) has been banned?
"Not then. Only afterwards [by Fifa in 2015]."

So until TPO was banned, you often owned stakes in players?
"Not often. But sometimes."

And Pogba was one of them?
"It's not TPO. Be careful with the legal definition of TPO. But let's say that in that case there was an upside for our side. And by our side, I mean the player's side."

Which isn't allowed any more?
"It's not allowed any more."

Juventus have since issued a denial, claiming that "No third party had any ownership of the player's rights."

@EdoDalmonte