Ranieri reveals favorite Serie A managers, prediction for national team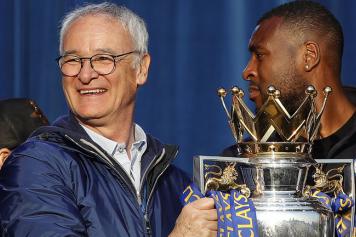 09 November at 10:45
Legendary Italian tactician Claudio Ranieri opened up about his thought's about his current club, Nantes, the national team, and Serie A.
Speaking to Gazzetta dello Sport, he seems quite content with his choice of club over the summer. " It's a nice city, nice environment, and beautiful team,"said Ranieri. "I'm really satisfied. Ligue 1 is rising in competitiveness. Nantes? We are a team to discover."
Speaking about the Italian National Team's two-legged playoff against Sweden which kicks off tomorrow, Ranieri sounded cautiously optimistic. "It will not be an easy challenge. Sweden is well organized and has nothing to lose . The thing that has me feeling positive is that we always give the maximum in these types of matches. The key is to go to Sweden and look for the result in the first match. When returning to Milan, there will be a special charge at the full stadium"
However, in the unfortunate event Italy bowed out to Sweden, he would not call such a result a "catastrophe." "Even going out, it would not be a catastrophe. Disasters require a lot more. The problem is that we Italians do not know how to accept the defeat."
On his former club Rome, Ranieri praised Eusebio Di Francesco's early job with the club. "Some were skeptical about Di Francesco, but Eusebio had done great things in Sassuolo: he was able to involve the players."
He also heaped praise on Napoli's Maurizio Sarri, Inter's Luciano Spalletti and Lazio's Simone Inzaghi. "Napoli is doing great things. Their style is beautful to watch, and Sarri is very good. Inter has Spalletti who immediately took the situation in hand. Lazio? I love them very much. Simone Inzaghi is doing an extraordinary job."
He declined to speak about his time with Leicester City, where he orchestrated the greatest soccer story in modern history, and was rewarded with a ludicrous sacking the next season.
Matthew Klimberg