Ranieri: The title? It's now or never"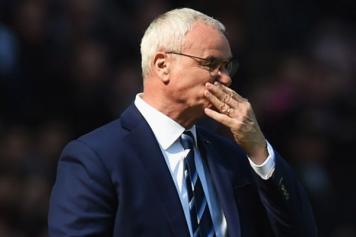 22 April at 19:19
Leicester City manager Claudio Ranieri has been speaking to the BBC ahead of this weekend's home game against Swansea City.
With his team on the verge of making history, the Italian tactician explained that; "It is our year now or never again". He added that; "To win the Premier League is a unique opportunity, a train that will never pass again, it's true we have qualified for the Champions Legaue and that is great achievement by everyone. Now we must try to win the title giving it everything we've got".
He continued; "We need eight points to be champions and I've told my players we must push to do this incredible achievement". Asked if would be a miracle if his side won English football's biggest prize, he replied; "No, it's been a strange season and there's been some strange circumstances that has allowed us to do what we have done. It's for this reason that I say it's now or never. Next season the big teams will reinforce and return to their usual levels but its true, we are doing something special".
Steve Mitchell @barafundler