Real, Carvajal: "Here's why we beat Juve in the Ucl final..."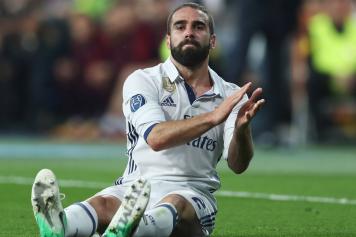 15 August at 22:56
It was a difficult defeat to swallow for Massimiliano Allegri and Juventus as they lost a second UCL final in 3 years to Real Madrid. Here is what Real wing-back Dani Carvajal had to say on the matter
in an interview with El Pais
:
"Before the Ucl final they were seemingly the favorites. We read their interviews before the game as they showed respect towards us but at the same time they said that they were ready to win, which in the end came back to haunt them. They added unnecessary pressure on themselves as they were then viewed as the favorites over us. When we took the lead in the second half, they weren't able to respond. Mandzukic? He always works very hard in a game as he is everywhere. He certainly is a handful for opposing players....".
​
Juve are coming off an impressive 6th straight league title win but this UCL loss is still very hard to swallow for bianconeri fans. Juventus haven't won a Ucl title since 1995-96 as Allegri will certainly hope to guide his team to a European victory in years to come....