Real-linked Hazard: I'm waiting on Chelsea signings to commit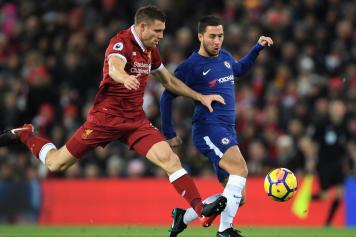 16 May at 12:40
Eden Hazard has confirmed that he is waiting on Chelsea's transfer strategy before he makes up his mind about his future.
The Belgian international has been repeatedly linked to Real Madrid - but also Paris Saint-Germain - with Florentino Perez reportedly interested in revamping his forward line.
Yet Chelsea are interested in offering the 27-year-old an unprecedented €350.000 a week. He has scored sixteen goals in all competitions, adding seven assists.
"That's why I'm taking my time, it is something big, so I will need to think of a lot of things. But one thing is for sure, I'm happy here.
"I'm waiting for new players next season. You know. We'll see. I want good players because I want to win next season the Premier League. Yeah, a lot of things, then we will see."
Then again, the Belgian's wait-and-see approach doesn't imply that he wants to leave:
"I don't think about that," he said. "We're just focusing on the game. We have one game to play and we will see what happens at the end of the season or at the start of the new season."