Real Madrid: Bale admits to Modric his desire to play for Man Utd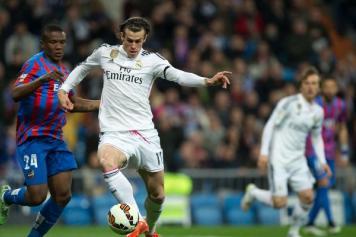 26 November at 12:00
Gareth Bale has sent a WhatsApp that has turned the Real Madrid locker room upside down, according to Don Balon. The Welsh striker has spoken with Luka Modric, his only friend on the Spanish capital's team to confess that he is fully determined to leave the club this summer. In the end, all the signs point to him being sacrificed to sign Kylian Mbappé, the player whom Florentino Pérez wants to become his new superstar alsongside Cristiano Ronaldo.
The Welshman is willing to accept an offer put on the table by Manchester United manager José Mourinho. The  Red Devils  have been following him for a long time and have decided to act in the face of the evidence that points to Bale as the member of the BBC who is going to lose his position on the team.
Given that Cristiano Ronaldo is untouchable and Zidane has blind faith in Karim Benzema, all fingers point to the former Tottenham forward . The player, in addition, has long been looking for the way back to the Premier League, with what it seems that all the stars, finally, have aligned to facilitate his move from the Santiago Bernabeu back to the country he enjoyed tremendous individual success at.