Real Madrid, Ceballos wants to leave. AC Milan are waiting for a signal...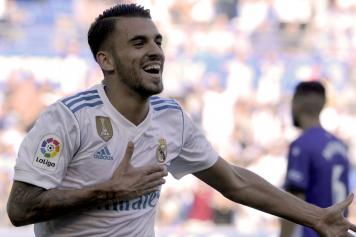 13 December at 19:00
Dani Ceballos is one of the biggest Spanish talents around. He was great with the Spanish Under 21 side as he had a very good Euro U-21 tournament with them indeed and was named player of the tournament. Real Madrid were impressed as they dished out 17 million euros to sign him from Betis. Even if there was a lot of hype surrounding him, Ceballos only has played 186 minutes in la Liga for Real Madrid this season
which is why his future is now in doubt.
MILAN LIKE HIM A LOT - The Spanish media have been talking about Milan's interest in him. The youngster born in 1996
is in fact on Milan's radar as Fassone and Mirabelli like him a lot.
At the start of his career he was more of a winger but he has since adapted to playing in the midfield, where he can play a few different positions. He has a ton of potential but he is currently behind superstars like Kroos, Casemiro and Modric.
REAL MADRID'S POSITION - Milan haven't made any official approaches yet as they have been focusing on other fronts as of now. They are waiting for a positive signal which hasn't yet arrived since Real Madrid and Zidane rate Ceballos very highly. Los Blancos would like to keep him for the time being but
Ceballos has seemingly expressed the will to get some more playing time.
This is why a departure could soon be on the cards for him...
By Daniele Longo, adapted and translated by Jean-Luca Mascaro