Real Madrid, Zidane defends under-fire Bale: He needs time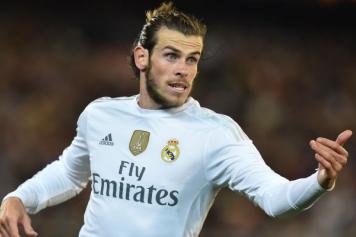 17 September at 12:55
Bale was booed by fans at the Santiago Bernabeu recently, fuelling speculation that he could move, with both Juventus and Manchester United very interested in their former man.

His Coach is nowhere near as final, saying that former Tottenham man "will play his part. Recently there have been questions surrounding Gareth but he is feeling better every day. He was out for four months and to get back to his best he'll need another four months minimum. We have to give him time."

The 28-year-old eturned to scoring this season by slamming in a goal against Deportivo La Coruna, but fans want the likes of Isco and Marcos Asensio to be starting over him.

"Everything happens in its own time. Bale needs time, nothing more. A player thrives on training normally and that's what he's doing. Of course, we want him and need him to do more on the pitch, and he does as well, but we're not concerned because before too long that's what he'll do."

Team-mate Toni Kroos had also defended Bale after the booing, saying that "it's no good to boo your own players but that's Real Madrid and fans always want to see the best from everybody. Every person has different reactions but boos do not help anyone really."