Real Madrid have a Plan C if Courtois, De Gea remain in England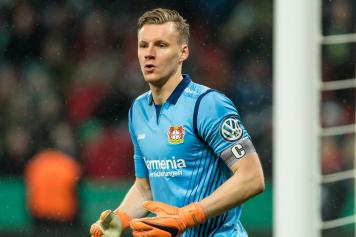 08 March at 15:30
Real Madrid are veering onto a new goalkeeping target.
​Were Florentino Perez unable to sign either Thibaut Courtois or David De Gea, he has a Plan C: Bernd Leno.
The Bayer Leverkusen has long been linked to a big move away from the Bundesliga and, at 26, he fancies a new challenge.
​Perez is known not to fancy Keylor Navas, but it may be difficult to nab either De Gea (who is rumoured to be on the receiving end of a huge new deal) and Courtois.
Leno has apparently been a rival of Marc-Andre Ter Stegen's for a long while, and relishes the chance of regularly face off with the Barcelona shotstopper.
Yet both Napoli and Arsenal have long been interested in the goalkeeper, too. Both sides are looking to replace 35+ goalkeepers in Pepe Reina and Petr Cech, with the Gunners reportedly pressing very hard to effect the transition in the summer.
Who will end up nabbing the talented shotstopper?