Real Madrid, not Barça, were after this major Juve star this summer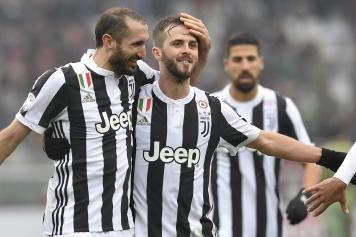 03 September at 19:00
While the press spent all summer linking Miralem Pjanic to Barcelona, Rai Sport have the inside scoop for us:
it turns out that the Bosnian star was on Julen Lopetegui's wishlist at Real Madrid!
The Coach - who was sacked by Spain just before the start of the World Cup for accepting to take over Real Madrid for the current campaign - arrived with Pjanic's name in his mind.
While there was talk that Chelsea were also interested, it didn't really matter, as the free kick expert was kept by the Bianconeri, and in fact agreed to discuss a new deal with them after the transfer window closed.
This is exactly what happened, the 28-year-old now set to earn a massive €6.5 million after this season, making him the Bianconeri's third-best earner.
This could have something to do with Real looking to bolster their squad after Cristiano Ronaldo left, but also with them looking for alternatives for Toni Kroos and Luka Modric, the latter of whom was linked with a departure this summer.