Real Madrid overcome Fiorentina 2-1 to secure the Bernabeu Trophy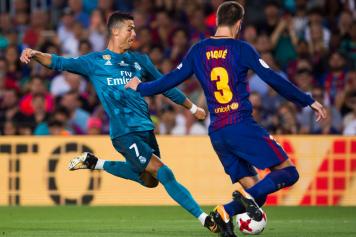 24 August at 09:31
The Bernabeu Trophy goes to Real Madrid. Zinedine Zidane's Los Blancos win the prize, which honors the club's historic president, by defeating Stefano Pioli's Fiorentina 2-1 thanks to Borja Mayoral and Cristiano Ronaldo's goals that overturned the initial Viola advantage taken through Jordan Veretout.
YOUNG AND 'BIG' - The Spaniards surrounded CR7, Sergio Ramos and Marco Asensio with a host of youngsters from the first minute, against the Fiorentina's likely starters with Giovanni Simeone, who received a visit from his father Diego in the afternoon, as the offensive point of reference and German Pezzella in the defense. The match opened up with Veretout's goal, but Madrid fought back through Mayoral and then from the impressive Ronaldo finish, secured the victory.
THE VICTORY - Since 2004 the Bernabeu Trophy has always been in the hands of Real Madrid and, this time was no different. In the second half of the game, many of the bigger names entered the game, while Fiorentina gave minutes to every player called for the friendly.