Real Madrid set to pursue signing of PSG superstar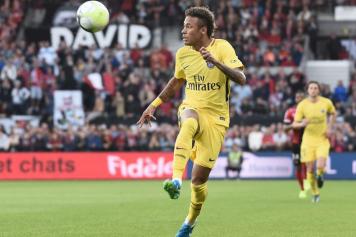 12 January at 12:00
A series of underwhelming performances have left Real Madrid at something of a crossroads this season, with many unsure about exactly which direction the club is heading in.
Between now and the summer, there are set to be several key decisions taken which could determine how successful the club will be for years to come.
According to Marca, directors in Madrid have various different ideas about how Los Blancos should seek to improve, but one player who they are all in agreement about is Neymar.
The Paris Saint-Germain star, formerly of Barcelona, has been a target of Florentino Pérez for many years and it seems he will try signing him again at the end of the campaign.
The club appreciate how difficult it will be to sign the Brazilian, but are determined to make a marquee signing as a statement of their intent to regain their place at the very top of world football.
(Marca)
Jordan Russell (@JordRuss96)