Real Madrid star: we need to forget about Ronaldo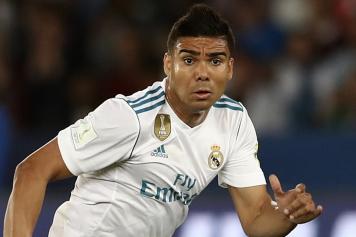 16 August at 11:45
Casemiro claims that Real Madrid need to move on from Cristiano Ronaldo's departure.
The Merengues went down with all hands in extra time of the European Super Cup yesterday, losing 4-2 to rivals Atletico Madrid despite leading until the 81st minute.
With fans highlighting how the club is weaker without Cristiano Ronaldo, it took Brazilian star Casemiro to come out in defence of the club.
"Sure, we cannot cover things, Cristiano showed here that he has been the best in the world," Casemiro said. "But it is already past, we cannot keep thinking about him.
"We have to talk about the players we have. We want to make a stronger, more solid team, but Cristiano is already in the past."
The former Santos midfielder also had some nice things to say about Coach Julen Lopetegui:
"It's still the beginning of everything," he added. "Julen is doing a great job, trying to maintain the illusion, which is not easy."
Ronaldo moved to Juventus for €105 million, major news for Italian fans but a source of concern for fans of the Merengues.