Real Madrid target won't exclude leaving Tottenham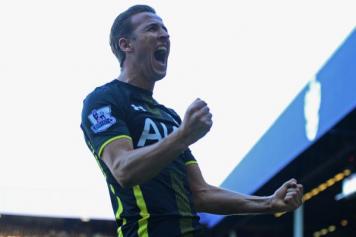 05 October at 12:56
Harry Kane won't exclude an eventual
departure from Tottenham Hotspur
, according to the striker's latest comments.
The Spurs striker has been on hot form this season, scoring eleven goals between Premier League and Champions League action.
Speaking ahead of England's Russia 2018 qualifiers with Slovenia and Lithuania, Kane was asked about the interest of other clubs, including Real Madrid, who have been linked with the 24-year-old.
'I would never say no or yes. You'd not rule out anything.'
'It's not something I definitely want to do, but you never rule anything out. I'm very happy here (at Tottenham), but we'll see what happens.'
Kane admitted this summer, however, that he has no release clause in his deal, so the Merengues would have to pay a king's ransom for the England international, who scored 81 goals over the last three Premier League seasons, to add to the six he has this season.