Real Madrid, the crisis doesn't end as Ronaldo and Zidane are under pressure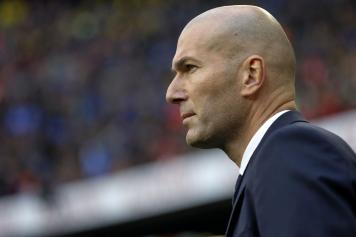 13 January at 20:38
There have been a lot of jeers at the Santiago Bernabeu this season as Real Madrid have had a horrible start to this new season. The incredible thing is that Los Blancos are coming off back-to-back UCL trophies. Today, it was Villarreal that beat them 0-1 thanks to a Fornals goal. This means that Atletico Madrid are now 10 points up on them (with an extra game played) as Barcelona have a 16 point advantage on their historic rivals.
FROM ZIDANE TO ZIDANE - This is the worst Real Madrid record (after 18 la Liga games) in the past 12 years. They have 32 points after 18 games which is the same total as in 2005-2006 which ended in a year without trophies for Real. The interesting thing is that this was Zidane's last year as a player. He is now back at Real Madrid as the coach as he is in a similar position.
RONALDO... - Other than Zidane, Cristiano Ronaldo has also received a lot of critics as well. He has been doing well in other competitions but he only has 4 la Liga goals which isn't close to his standards. Yes he did miss some games because of a suspension but CR7 has to do better too. Perez has also received critics as he let go of players like Morata, James Rodriguez and Danilo without really replacing them. Can Zidane soon be let go? Perhaps but one thing is certain, Real Madrid need new investments on the transfer market...
By @Albri_Fede90, adpated and translated by @CalcioNews89