Real Madrid will chase PSG star if Chelsea target leaves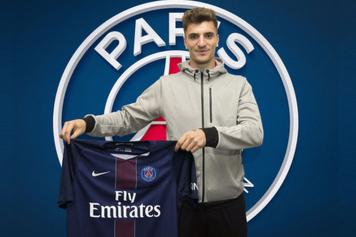 14 July at 14:30
Real Madrid have a Plan B in case Danilo leaves.
The full-back is set to move to either Juventus or Chelsea, according to the latest transfer rumours, and
Marca report that the Galacticos have a Plan B: Thomas Meunier.
The musical chairs that is the transfer window could have a negative twist for Meunier: impressive for PSG after moving from Bruges last season, the Belgian international finds his role under threat by the arrival of Dani Alves.
With Alves being promised playing time and a key role in the dressing room, it looks like Meunier may struggle for time, despite playing brilliantly last season for the Ligue 1 contenders.
His performances haven't gone unnoticed, as he is very much appreciated by the Chamartin club, and especially by Coach Zinedine Zidane.
​Danilo has been announced as being close to Juventus, but his pricetag is above the 20 million Juventus want to pay.