Recap of AC Milan's shareholders meeting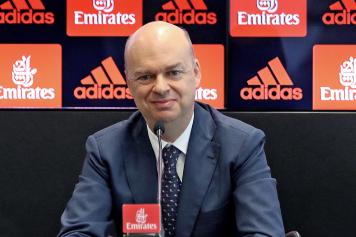 13 November at 16:00
At a shareholders meeting yesterday, AC Milan CEO Marco Fassone revealed the club's future financial ambitions with new owner Yonghong Li. The main goal centers around the year 2020, at which point they plan to stabilize the budget, and land on the Asian stock market.
Mr. Fassone also discussed the club's seemingly dire financial situation, which has been reported on incessantly over the past few months. The most immediate source of concern stems from a nine-figure bridge loan made by American finance firm, the Elliott Fund. The debt is supposed to mature in October of 2018, by when Milan will either have to pay it off, or hand control of the team to the American firm.
Per the CEO, Milan is looking to refinance their debt to allow them more time to pay it off. However, such a course will not come cheaply. By restructuring the payment period, Mr. Li will owe more money, possibly as much as double. Essentially, it's like paying off one credit card with another, with a 100% inflation rate.