Record-breaking 2019 for official Juventus fan clubs: the numbers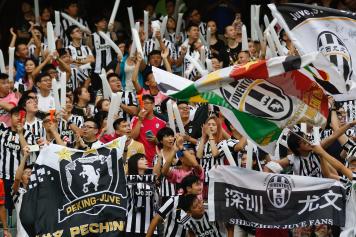 10 January at 13:40
Through its website
, Juventus spoke about the growth of its official fan clubs around the world, with 2019 marking a record year in the history books of the club.
According to the latest news, there is more and more Bianconeri fans around the world. The affiliation campaign of the Official Fan Clubs ended in November, confirming the incredible growth and expansion of the fanbase of the Serie A champions.
Italy has been confirmed as the first country by number of clubs, with Sicily firmly at the top of the ranking of regions with 53 Official Fan Clubs, followed by Lombardy (47) and Piedmont (38).
The record was also achieved thanks to strong growth recorded abroad. In non-European countries, 34 new official fan clubs were formed, which brought the total number to 104 compared to 70 in the previous season.
The region that showed the greatest dynamism is undoubtedly Asia, where the number of fan clubs, also thanks to the Summer Tour 2019, has almost doubled (from 26 to 45), further confirming the growth of the brand across the globe.