Referee chief: Spalletti sending off 'a little excessive'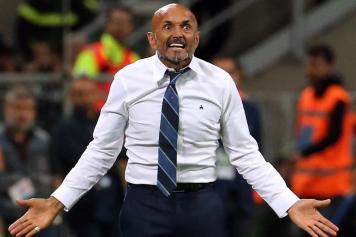 24 September at 14:00
Inter were unlucky to have Coach Luciano Spalletti sent off in their Saturday night win over Sampdoria, refereeing designator Nicola Rizzoli says.
The head of Serie A's referees was speaking on famous TV Show La Domenica Sportiva on Sunday night, 24 hours after the Nerazzurri had leveraged a last-minute Marcelo Brozovic goal to take all three points at the Marassi.
Spalletti was sent off for excessive celebrations after the 94th minute strike, which allowed the Beneamata to win her second straight game, after she had beaten Tottenham in midweek Champions League action.
Speaking on the show, Rizzoli admitted that the sending "a little strict".
"Undoubtedly situations aren't always interpreted in the best way, we need to understand what happened. That said, celebrations don't warrant a sending off, we need to see how the game was experienced, the referee was a little strict."

Inter are set to welcome Fiorentina on Tuesday at the Giuseppe Meazza Stadium.