Report: ADL, Ancelotti and Abramovich are all in Capri. Sarri talks ongoing?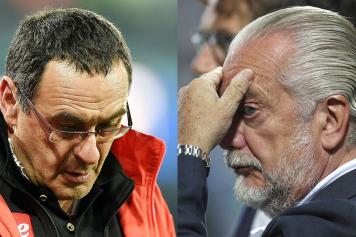 07 July at 21:57
Napoli hired Carlo Ancelotti as he is Maurizio Sarri's replacement in Naples. Even so, Sarri is still under contract by Napoli as ADL has been hard to negotiate with for Chelsea (who have been after Sarri for a month now). Ancelotti was spotted on De Laurentiis' yacht in Capri as they likely talked about upcoming transfer strategies. The interesting thing? According to
Il Napolista
, Chelsea owner Abramovich is also in Capri as this could be a great chance for him to talk to ADL about a deal for Sarri. More to come as you can view a picture of Ancelotti and ADL in Capri by clicking on our gallery section right here on
Calciomercato.com.