Report: Ancelotti has pre-contract agreement with Arsenal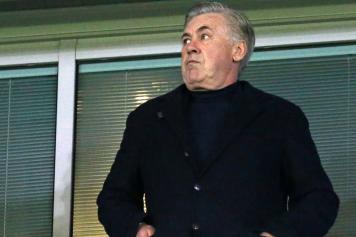 15 May at 14:50
Yesterday,
reports
emerged that Napoli are looking to bring in the experienced manager Carlo Ancelotti, should Sarri leave this summer. However, it seems that the deal is more complicated than expected, with Arsenal in the picture. Check out our gallery for some of Ancelotti's stats.
According to Raffaele Auriemma on
Tuttosport
, De Laurentiis contacted Ancelotti 15 days ago and. However, this remains a tough dream to realize for Napoli, although their president won't stop trying until the opportunity is fully gone.
De Laurentiis became aware of the complicity of the deal during the last phone call with the manager, who made it clear of his position. Ancelotti has a pre-contract with Arsenal and is only waiting for Arsenal to snub all the other alternatives.
It won't be easy for De Laurentiis to chance Ancelotti's mind, even if Napoli's project is intriguing. However, some hope remains: the manager didn't completely close the door on Napoli.