Report: Bonucci asks Allegri to bench him against Milan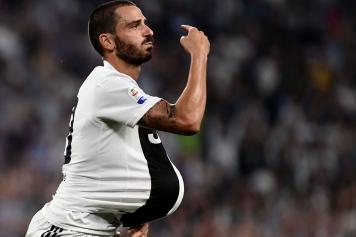 11 November at 13:00
Yesterday, news regarding Bonucci started to spread, as it was suggested that the Italian defender wouldn't play from start against AC Milan this evening.
Today, we got further confirmation on the matter as almost every outlet has confirmed that he will start on the bench. However, as told by La Stampa, the decision may not have been Allegri's idea. Instead, the Turin-based newspaper claims that Bonucci himself asked Allegri to bench him, in order to avoid all the tension after everything that has happened.
For those who don't know, Bonucci moved to Milan last summer, which caused great anger among the Juventus fans. In addition to this, he celebrated when scoring against the Bianconeri at Allianz Stadium, losing the respect of almost the entire Juve fanbase. However, ahead of the season, he moved back to Juventus, which instead made the Milan fans angry.