Report: Chelsea's plan to sign Mauro Icardi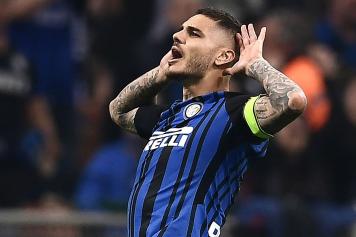 31 May at 15:30
Chelsea have a plan to bring Mauri Icardi to Stamford Bridge, as former Napoli manager Maurizio Sarri most likely will be the Blues new manager,
according to Corriere Dello Sport.
However, with the issues of Conte's termination, as well as Sarri's release clause, it's no surprise that an agreement will be difficult. Chelsea's owner Abramovich may be very rich, but when it comes to the budget, he doesn't waste any money.
On Icardi, however, there's no hurry: the release clause is present and affordable for the English side. Therefore, Chelsea will try to solve their managerial situation with the least expenses as possible, which certainly could slow down a deal for Icardi.