REPORT: China group in talks to buy Milan as Mr. Bee deal collapses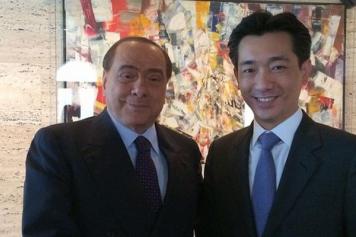 07 February at 10:48
This morning edition of
La Repubblica
reports that talks between Silvio Berlusconi and Mr. Bee over a possible sale of 48% of AC Milan have collapsed.
Both parties deny any such claims, but it is a fact that Mr Bee have been
struggling to find investment partners
, while
China's stock market turmoil
and the investigation by Milan's prosecutor office of
Tax and Finances, the Swiss trust which had been advising Mr. Bee
at the beginning of negotiations did not helped either.
According to
La Repubblica
, the real news is that the
Berlusconi family still want to sell the club.
Mr. Berlusconi's daughter and Mondadori's president
Marina
has moved the first step in finding new suitors. Just a few days ago, representatives from Finivests reportedly met a
China group, which is rumored to be supported by the government of Beijing
and have the intension of buying
€ 600 million majority stake of the club
, less than what Mr. Bee had previously offered (€ 1 billion).
Negotiation talks are just at a preliminary stage, but if the two parties are to find a solution that can satisfy both parties, the new Chinese group would
replace Silvio Berlusconi's right-hand men in the control room
, offering him to become Milan's Honorary President.
Lorenzo Bettoni @lorebetto