Report: Emiliano Sala 'never wanted' Cardiff City move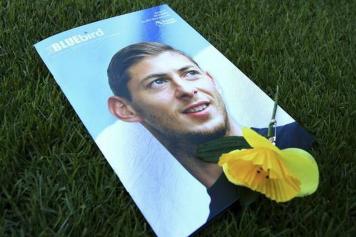 23 May at 10:35
Late Nantes striker Emiliano Sala reportedly never wanted to move to Cardiff City in the winter of 2019, a report states.
Sala had sealed a move to Cardiff but the plane carrying him and the pilot from Nantes to the Welsh capital had gone missing, before it was announced that Sala had met a tragic demise as the jet was found in the sea.
A report from the Sun
cites L'Equipe in an article and reveal that a investigation television programme had audio recordings of a haunting message that the Argentine striker had sent his friend.
The recordings saw Sala say: "Last night, I sent a message to Meïssa [N'diaye, Sala's agent], he called me a few hours later.
"So we had discussions and he told me the last night Franck Kita [son of Nantes owner Waldemar] sent him a message to talk, so he called him.
"They spoke. And, they want to sell me. So, there is the offer from Cardiff today. On their side, they have negotiated to get a lot of money. So they absolutely want me to go there.
"It is true that it is a good contract but from a football perspective it is not interesting for me. "So… there you go, they are trying in every way to get me to go there.!
"Me I am not scared to go there, because I have battled throughout my career, so to go there and fight, that does not make me scared. On the contrary. But also, I say to myself that Meïssa must find me something better between now and the end of the window.