Report: Fellaini's high demand puts AC Milan move on hold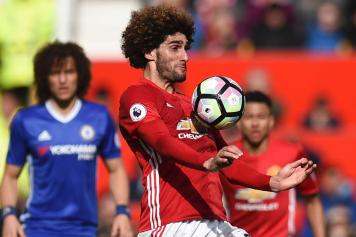 31 May at 15:10
This is due to the Belgian midfielder's high demands, which have been presented to all the clubs who have approached his agent. In fact, he is asking for around €7m per season, with the addition of some bonuses, as well as commissions to his agents.
The Rossoneri's interest has evidently cooled because of this, as it would cost them a lot. Furthermore, Fellaini is 30-years-old and it would be difficult to sell him once he's deemed unusable.
However, it could be assumed that sooner or later the Belgian midfielder will be forced to lower his demands unless he signs with a Chinese club. Fellaini is expected to make a decision after the World Cup, where he will play with his National team.