Report: How Mourinho could assist Juventus in signing Paul Pogba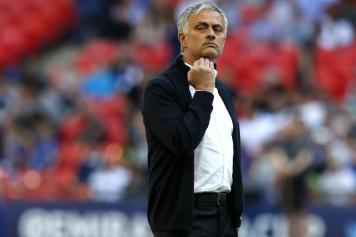 25 May at 16:00
Manchester United boss Jose Mourinho wants to sign Juventus star Mario Mandzukic,
Tuttosport reports
.
​According to Tuttosport, the charm of the Special One and Manchester United can convince Mario Mandzukic to leave Juventus and join Mourinho at Old Trafford. Juventus will allow the Croatian striker join the English club if they receive an offer of €20 million to €25 million.
That offer is sufficient to take Mario Mandzukic from Juventus to Manchester United. The sacrifice of Mario Mandzukic can help Beppe Marotta to start Juventus and Manchester United crossings, with Matteo Darmian being the first in line.
Matteo Darmian is close to joining Juventus from Manchester United. The former Torino player could be followed by two other players from the English club, Paul Pogba and Anthony Martial to Turin.
The two France international players are wanted by Juventus, but it is highly unlikely that Manchester United would allow Paul Pogba and Anthony Martial to join them.